Charlotte Mecklenburg Schools
​Health, Physical Education, and Physical Activity
MISSION:

OFFER QUALITY PHYSICAL EDUCATION, HEALTH EDUCATION, AND PHYSICAL ACTIVITY PROGRAMS TO MOTIVATE STUDENTS TO PURSUE LIFETIME PERSONAL WELLNESS.
​

VISION:

TO HAVE 100% OF CMS STUDENTS GRADUATE EMOTIONALLY, SOCIALLY, AND PHYSICALLY HEALTHY.
​

ABOUT:

147,000 Students
168 Schools
91 Elementary Schools
30 Middle Schools
31 High Schools
8 K-8 Schools
1 K-12 School
1 6-12 School
3 Alternative Schools
---
Updates and Workshops:
Check out our CMSHPE Online Playbook by clicking this
link
.
CMS health and PE teachers have the opportunity to take 11 online courses through Canvas. Teachers can register in Mytalent to earn CEU credit upon completion of each online course. Teachers must self-enroll in Canvas to complete coursework.
Courses include:
Sports Nutrition, Appearance and Performance Enhancing Drugs and Substances, Bullying, Hazing and Inappropriate Behaviors, Coaching Unified Sports, Concussion in Sports, Engaging Effectively with Parents, FitnessGram 101, Heat Illness Prevention, NCAA Eligibility, Social Media, and Creating a Kinesthetic Classroom.
Global Educator Badge:
In September 2014, NCDPI staff presented to the Board a framework in which a candidate for the Global Educator Digital Badge would work with his or her principal to create a professional development plan focused on embedding global education in instruction. Candidates for the badge would be required to complete 100 hours or 10 CEUs of global educational professional development and meet a Capstone Project requirement within two years (including acceptance into Home Base as a statewide resource). Upon completion of the requirements, a digital badge would be issued to the teacher at the state level and the designation would be documented in the teacher's Home Base Educator's Professional Development Profile. Click
Here
if you are interested to learn more information.
​
ONLINE COURSE: "Take anytime, anywhere, any device"

Creating a Kinesthetic Classroom

Self-enroll through Canvas: https://cms.instructure.com/enroll/HGW37TDescription: Learn how to implement kinesthetic learning strategies in any Prek-12 classroom
This online course contains the following four modules: (1) What is a kinesthetic classroom, (2) Why a kinesthetic classroom, (3)Explore how to be a kinesthetic classroom, and (4) Implement a kinesthetic classroom environment In each module, you will have a playway to complete in order with choice around your task to demonstrate mastery.
---
CONTACT: ​4421 Stuart Andrew Blvd. Suite 450-A | Charlotte, NC 28217 Ph: 980-343-2656 | Fax: 980-343-7445 |
---
Kim Cooke Keith Kraemer Andrew Romberger
Health and PE Specialist PE/Health Resource Teacher PE/Health Resource Teacher
Kimm.Cooke@cms.k12.nc.us Keithm.Kraemer@cms.k12.nc.us Andrew.Romberger@cms.k12.nc.us
Powered by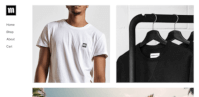 Create your own unique website with customizable templates.